GET A BIGGER PAYOUT WHEN UCS PUBLIC ADJUSTERS MANAGE YOUR CLAIM!

Inspect
We send a professional to the property as soon as possible to inspect and accurately document damage.

Respond
We take care of the entire claims process and negotiate with the insurance to ensure your damage is covered.

Recover
Insurances are in the business of paying as little as possible for damages that occur. UCS gets you the biggest payout.
CLAIM YOUR FREE INSPECTION
United Claims Specialists has local licensed public adjusters in West Palm Beach who understand the local market, damage types, repair costs, and more. Our deep claim expertise combined with local knowledge us is how we make sure you get the maximum payout from your insurance for property damage.
Insurance companies rely on the fact that most policyholders don't know what they're actually entitled to and just accept whatever settlement is offered. Whether you are at the beginning of filing a claim, or if you have already filed your claim- WE CAN HELP!
New property damage that needs an inspection and a claim filed.





Claim has already been filed but you need help negotiating more money for repairs.





You have already accepted a settlement, but you need more for repairs or don't believe you received everything you were entitled to.





Your property damage claim has been denied by the insurance, but you believe it is their responsibility.
YOUR INSURANCE HAS AN ADJUSTER, SO SHOULD YOU!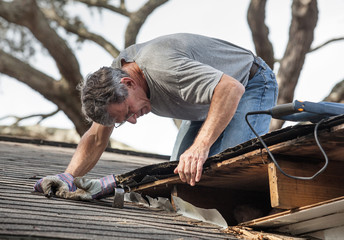 FREE INSPECTION TO IDENTIFY & ESTIMATE DAMAGES
Property loss is an unfortunate reality that most of us experience at one time or another. Our public adjusters in West Palm Beach, Florida can help manage your insurance claim. United Claims Specialists makes sure you obtain the maximum compensation for property damage that's covered by insurance.
You have already gone through enough with the property damage. The last thing you need is a delay in fixing it, and we are here to help you in West Palm Beach.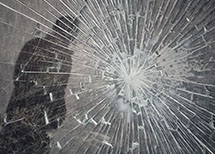 OUR WEST PALM BEACH PUBLIC ADJUSTERS CAN HANDLE ALL TYPES OF PROPERTY DAMAGE CLAIMS
United Claims Specialists understand the inner workings of insurance companies, so we can guide you through processing a claim and make your life easier. We work with public and private adjusters to get your claim resolved quickly.
The damage is surveyed, a contractor is brought in to make recommendations on the fixes needed, and our team makes sure the insurance company is tied to the entire process. The experts at United Claims Specialists in West Palm Beach are very knowledgeable in a wide range of services and can make your life hassle-free.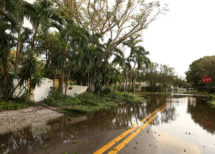 WE GO FOR THE MAXIMUM PAYOUT
We navigate the insurance industry with experience and expertise. United Claims Specialists can help get your claim processed in a timely manner. It can be a bit confusing for property owners at first to realize that a public adjuster and a private adjuster have the same job: to make sure your claim goes through. We are experienced in a wide range of services and can help you get compensated for water damage, marine damage, mold damage, roof leaks, fire damage, accidental damage, robbery, vandalism, and other claims.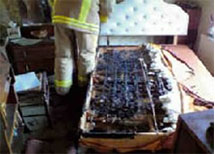 CONTACT OUR PUBLIC ADJUSTERS IN WEST PALM BEACH FOR HELP FILING OR RE-OPENING A CLAIM
When you need a public adjuster in West Palm Beach, we've got you covered. The team at United Claims Specialists will work tirelessly to ensure you receive the maximum compensation from your insurance company. You'll be able to recover from your loss and damages with the help of our trusted professionals in a timely and efficient manner.
We are looking forward to helping you get back to your normal routine without the stress of property damage looming over your life. Call us today at 855-321-LOSS(5677).
New, Low-Balled & Denied Claims
A public adjuster can make a 700% difference in your payout.