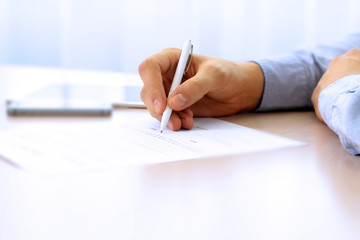 In the event that your home in Fort Lauderdale had water damage, for whatever cause, you need to take an immediate action. In case your home is covered by an insurance policy, follow the simple step below for a successful Fort Lauderdale water damage insurance claim. Contact immediately a public insurance claim adjuster in your neighborhood to assist you in the proper preparation of your documents for insurance claim. Here are the simple steps to follow:
Determine the cause of the leak in your home and evaluate the cost of damage. Take pictures of the damage portion of your home.
Read your insurance policy together with your insurance adjuster and determine if there is a reason to file a damage claim against an insurance provider. If there is, your insurance adjuster will prepare the necessary insurance claims documents and he will make a representation to the insurance company regarding the settlement of your insurance claim.
Call the water clean up or water drying company to clean and dry out your home, and if necessary, to restore the damage portion of your home. Make sure that all expenses for the clean up and or restoration works is complete and intact to support your insurance claim.
With all the documents intact and complete, file your insurance claim to your insurance company. It is good if the insurance company will pay you the fair and equitable amount as compensation for the damage your home. Make sure that you have all the copies of all the documents you submitted to the insurance company. This copy could be used later in a lawsuit if your insurance company refuses to pay you a fair and equitable compensation.
For sure, with the assistance and expertise of a public insurance adjuster, you can get a fair and equitable compensation from your insurance provider.